By: Samar Yahya
Every woman is keen to have one or more Sunglasses and fashion houses always include Sunglasses in their shows; thus we see diverse styles of Sunglasses in different seasons.
Today we will talk about the best Sunglasses ideas with your style of hijab
Cat Eyes Sunglasses
The trendiest Sunglasses are the cat eyes ones. They perfectly go with the tight wrap hijab and specifically with the oval face shape.
Oversized Sunglasses
The new look for university students is the oversize look, including the oversized Sunglasses. They are very attractive with hijab and are best matching with looser hijab wrap.
Round Sunglasses
If your face shape is rectangle, so go for the round Sunglasses, as they do not make your face look long. They are favoured with tight hijab wrap.
Black Sunglasses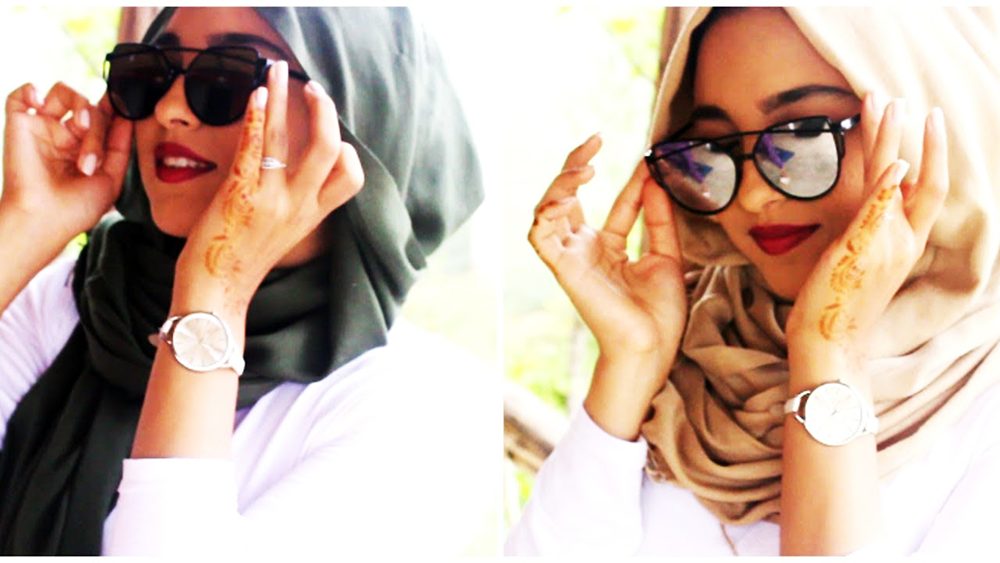 It is the never fading fashion of black Sunglasses with diverse designs and sizes, whether the handles are silver, golden or black, thick or thin, it simply goes with almost all hijab styles.
Mirror Sunglasses
If you admire pastel colour hijab, so go for mirror Sunglasses. They go perfect together especially with a pastel colour lipstick.
Coloured Frames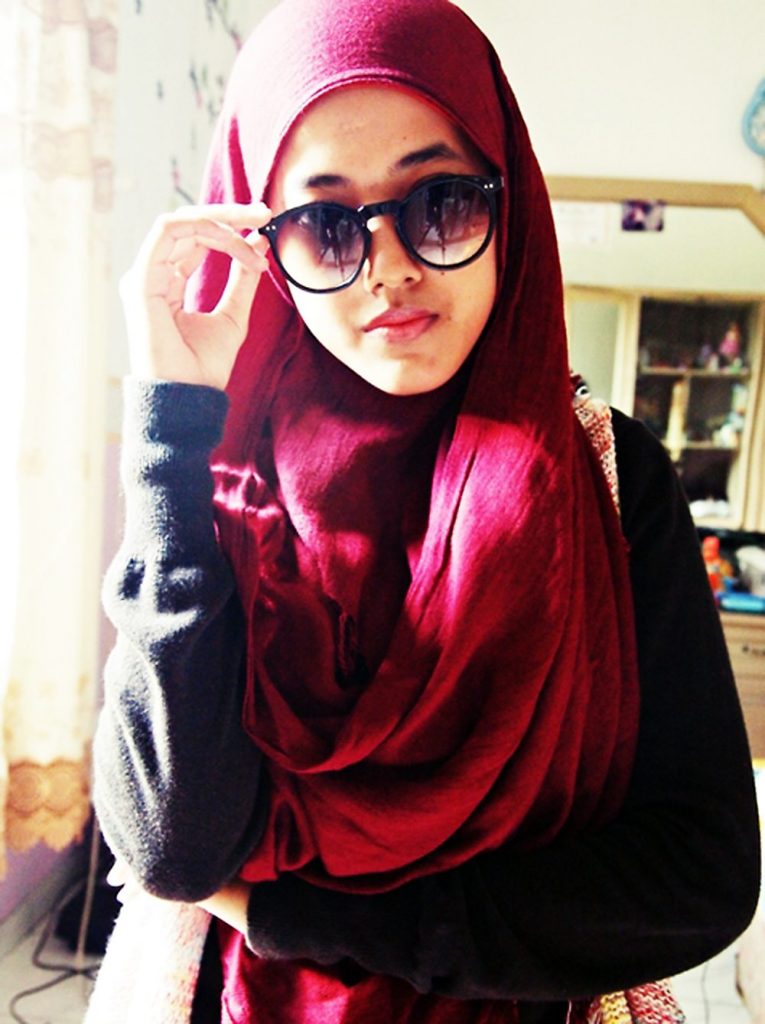 Another style of fashionable Sunglasses is the coloured frames ones. Choose the colour of hijab that not exactly the same colour of the Sunglasses but a matching one. Another choice would be wearing a hijab cap the same colour of the Sunglasses under your loose wrapped printed hijab.