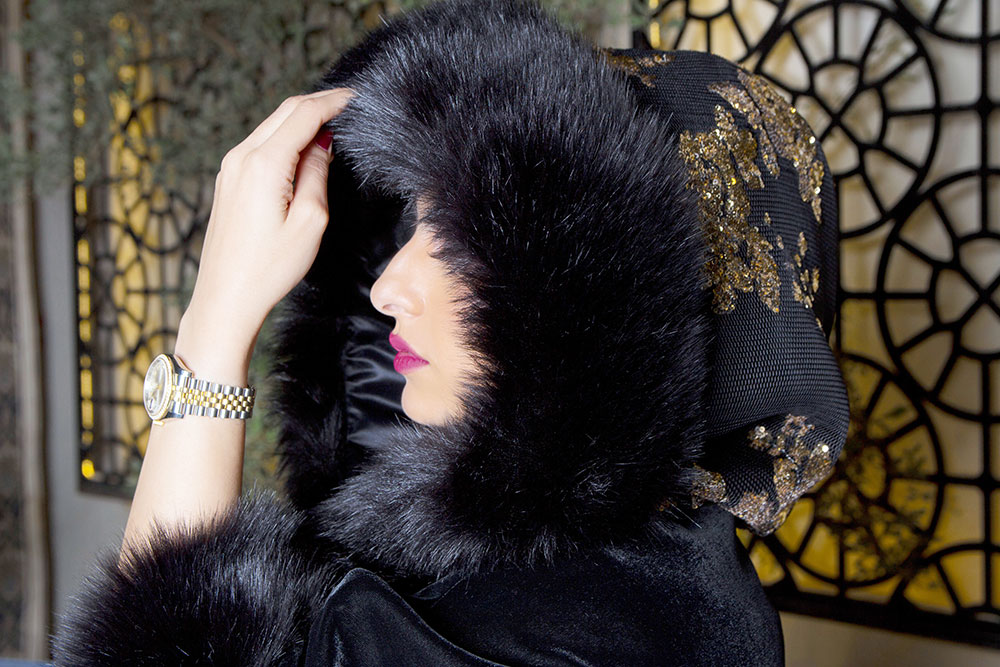 By: Samar Yahya
For Saudi Women, Abaya is a fashionable piece, thus fashion designers always come out with new designs and materials.
"Wardah Abaya", which began 10 years ago for friends and family, adopted a different approach in fashion standards away from imitation. She said that she adores design and thinks of each Abaya as an artistic painting.
"I love its colours, and design begins from the lady who will wear the Abaya, her complexion, height, walk, curves, talk and character. I study all these very carefully, to design an Abaya that matches her soul and body.
I derive all the colors and materials, of velvet, fur and silk, overlapping the colors, their symmetry and synchronization with the owner of Abaya.
Every Abaya embodies a distinctive character with three dimensions, similar to a song or a beautiful attractive work of art. Each is distinguished and unique in design, shape and color. It is a state of love in itself, and every Abaya signee by Wardah is a typical sole rose in its look and details.